What is Descriptive Analytics?
Discover:
Learning Analytics is not simply about collecting data from learners, but about finding meaning in the data in order to improve future learning.
To do this, learning analytics relies on a number of analytical methods: descriptive analytics, diagnostic analytics, predictive analytics, and prescriptive analytics.
Descriptive Analytics Definition
Descriptive analytics is a statistical method that is used to search and summarize historical data in order to identify patterns or meaning.
For learning analytics, this is a reflective analysis of learner data and is meant to provide insight into historical patterns of behaviors and performance in online learning environments.
For example, in an online learning course with a discussion board, descriptive analytics could determine how many students participated in the discussion, or how many times a particular student posted in the discussion forum.
How does descriptive analytics work?
Data aggregation and data mining are two techniques used in descriptive analytics to discover historical data. Data is first gathered and sorted by data aggregation in order to make the datasets more manageable by analysts.
Data mining describes the next step of the analysis and involves a search of the data to identify patterns and meaning. Identified patterns are analyzed to discover the specific ways that learners interacted with the learning content and within the learning environment.
What can descriptive analytics tell us?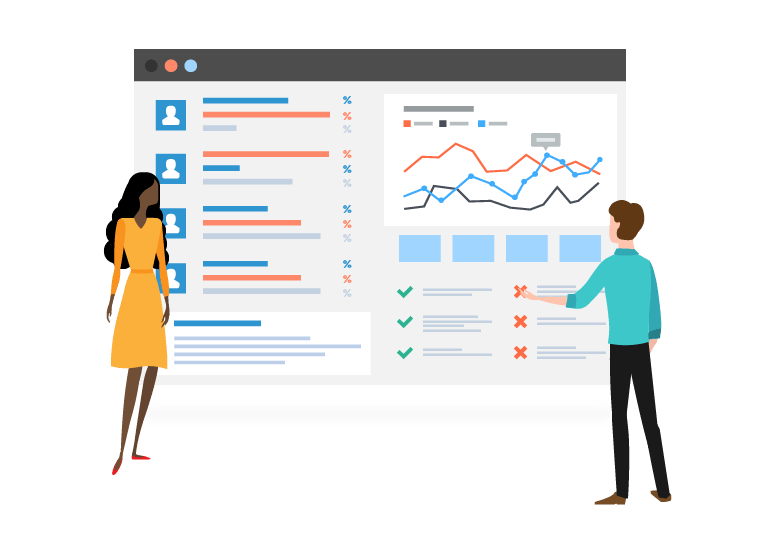 The kind of information that descriptive analytics can provide depends on the learning analytic capability of the learning management system (LMS) being used and what the system is reporting on specifically.
Some common indicators that can be identified include learner engagement and learner performance. With learner engagement, analysts can detect the participation level of learners in the course and how and when course resources were accessed.
Performance data provides analysts with insight into how well learners succeeded on the course; this information could come from data taken from assessments or assignments. It's important to note that insights learned from descriptive analysis are not used for making inferences or predictions about a learner's future performance.
The analytical method is meant to provide strategic insight into where learners, or a specific learner, may have needed more support. It can also help course designers improve the design of learning by providing insight into what went well and what did not go well on the course.
Examples of descriptive analytics
Many LMS platforms and learning systems offer descriptive analytical reporting with the aim of help businesses and institutions measure learner performance to ensure that training goals and targets are met.
The findings from descriptive analytics can quickly identify areas that require improvement - whether that be improving learner engagement or the effectiveness of course delivery.
Here are some examples of how descriptive analytics is being used in the field of learning analytics:
Tracking course enrollments, course compliance rates,
Recording which learning resources are accessed and how often
Summarizing the number of times a learner posts in a discussion board
Tracking assignment and assessment grades
Comparing pre-test and post-test assessments
Analyzing course completion rates by learner or by course
Collating course survey results
Identifying length of time that learners took to complete a course
Advantages of descriptive analytics
When learners engage in online learning, they leave a digital trace behind with every interaction they have in the learning environment.
This means that descriptive analytics in online learning can gain insight into behaviours and performance indicators that would otherwise not be known.
Here are some advantages to utilizing this information:
Quickly and easily report on the Return on Investment (ROI) by showing how performance achieved business or target goals.
Identify gaps and performance issues early - before they become problems.
Identify specific learners who require additional support, regardless of how many students or employees there are.
Identify successful learners in order to offer positive feedback or additional resources.
Analyze the value and impact of course design and learning resources.
Descriptive vs Predictive vs Prescriptive Analytics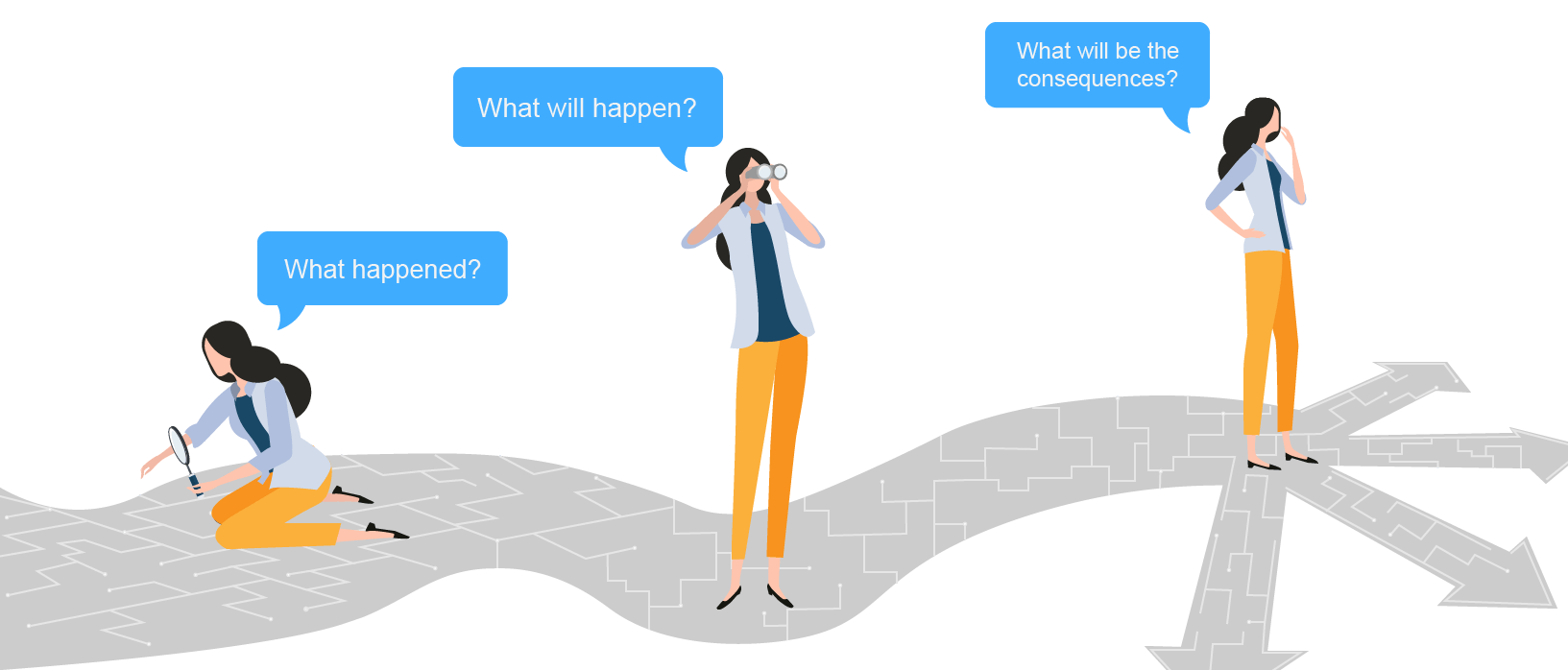 Descriptive Analytics is focused solely on historical data.
You can think of Predictive Analytics as then using this historical data to develop statistical models that will then forecast about future possibilities.
Prescriptive Analytics takes Predictive Analytics a step further and takes the possible forecasted outcomes and predicts consequences for these outcomes.