The Path to Learning Personalization
Over half of organizations believe their learning systems aren't fit for today's modern workforce – because today's consumer technology provides on demand, personalized experiences at the touch of a button. But recreating this for people at work is an ongoing challenge for L&D. Here, David Wilson, CEO of Fosway Group, Europe's #1 HR industry analyst, explores some key steps that will help to bridge this gap.
If I had £1 for every time a learning technology provider has told me that they have created a 'Netflix for learning' solution in the past couple of years, I would be sitting on a nice pile of holiday money by now. To say this has been a growing trend is an understatement. But why? Well, Netflix is seen as having positively disrupted the way we consume films and television in recent years. It provides an on demand, personalised way of finding and viewing what we want to watch, and its interface is engaging and easy to use.
Compare this to most people's experience of trying to find and consume learning materials within a corporate organisation and there's a pretty big gulf. Does this matter? In short, yes it does. L&D quite rightly does not want its content and resources bypassed or ignored. But with Fosway's research showing that over half of organisations believe that their learning systems aren't fit for today's modern workforce, L&D should see this as a very real risk.
From our 2019 Digital Learning Realities research, we found that learner engagement is one of the most desirable features needed to improve an organisation's approach to digital learning. Personalisation is a key factor in this, with nearly 70% rating it as an important feature. In Donald Taylor's 2019 Global Sentiment Survey, personalisation/adaptive delivery also came out top when L&D professionals were asked what would be 'hot' this year.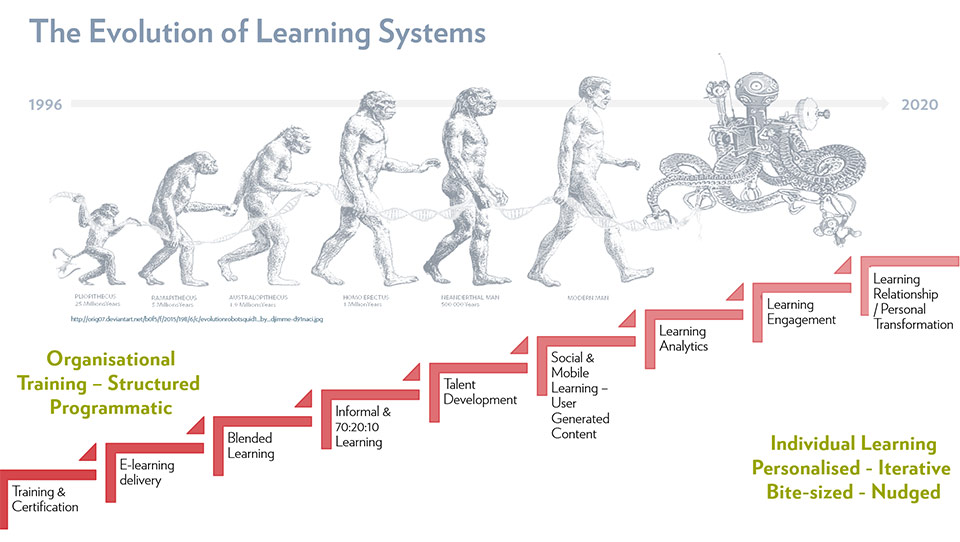 'One size fits all' learning is the bane of most learners, and their experience of the corporate 'sheep-dip' mass learning programmes is that they are hugely wasteful of their time. Personalising the experience reduces this waste and increases relevance based on their needs, role and potentially past experience. In simple terms, personalisation is the next level up from engagement – one where we look to build an ongoing relationship with learners.
So where should you start?
Remember, Personalisation Is NOT about Learning Format or Channel!
At Fosway we often say that L&D has a 'habit of delivery' – years of focus on taking orders for and running courses that frankly, it needs to break. Too much focus is on delivery and too little focus is on what really matters: the learner and what works best for them. Personalising elements of training or learning content alone is not going to build the relationships and engagement that will keep people coming back. There is an important shift in mindset towards thinking of learning as an ongoing experience – not one-off events or a single transaction – but a blend of opportunities and engagements across a tailored trajectory that engages and develops people over time. Fosway's PLASMA Learning Cycle is a useful lens through which to look at the whole learning cycle.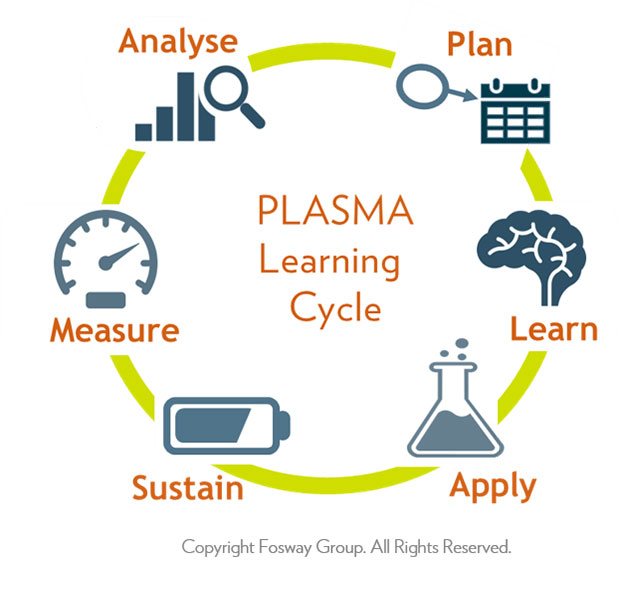 Get the Right Tools for the Task
Thinking about how you create ongoing learning experiences should help you start considering whether or not you have the right tools and systems internally to step up to the personalisation task. Does your learning platform enable people to see a tailored view when they log-in? Can learners build their own learning paths based on their needs? Can you use nudges and create recommendations to keep them coming back? Really think about the type of experience you want to tailor and interrogate both existing and any potential new systems based on these criteria.
And buyer beware: a user-friendly interface on its own is not going to deliver a more personalised and more engaging learning experience for your people. Beauty is more than skin deep!
Make Analytics and Data Your New Best Friends
Better analytics drive more powerful insights and facilitate any personalised approach you might be looking to adopt. Artificial Intelligence (AI) in the form of recommendation engines and machine learning has been around for some years, but 2019 is the year it could become mainstream. Predicting which people will most benefit from which learning content, resources and other interactions at the right time will become a major underpinning in L&D going forwards. To highlight its importance, the predicted growth in investment in analytics overall is huge. Our research shows that over 68% of organisations identified it is an area for increased investment, making it the #1 area for increased HR investment in the year ahead.
These building blocks are the starting point of the path to personalised learning and we are starting to see some interesting examples of it working in practice. Is this the year your approach to learning dodges the sheep dip and moves to the next level? We're always keen to hear your stories and you can find out more via the links below.
You can follow David via @dwil23 and fosway on @fosway for more on digital learning, talent and HR.